About Green Bear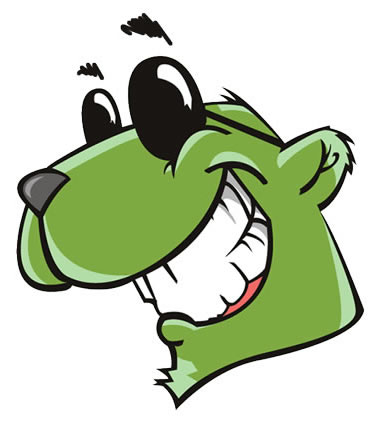 With a design, illustration and animation background complimented with a love of computers, I have server experience, postmaster knowledge, programming, marketing and much more!
Specializing in art throughout secondary school earning the EE Tigert art scholarship I gained a solid foundation in illustration and design
I went on to en-roll in Sheridan College's renowned Classical Animation course where over the course of three years I learned not only animation, but filmmaking and enhanced my knowledge about art. This foundation in animation was soon to come in handy in a rather unexpected way.
After apprenticing at Midhurst Design I moved to the West Coast where I discovered computers.
Graduating at the top of the class of the very first Internet Design Specialist course from Victoria BC's Computer Master I became engrossed with the technology and what it was capable of. With my animation background I took to Flash like a duck to water.
I was the Web Services Manager for 9 years for a local, Victoria BC hotel chain during which, I made it the top search engine ranked site for the very competitive "Victoria hotels". In that time, I also produced a variety of websites that required a wide range of services to which I applied a high level of skill.
It was during this time that I greatly expanded my skill set into online marketing, programming, postmaster and hosting rounding off my abilities as a true webmaster.
Since 2009, I've been a freelance webmaster offering my expertise to select clients.
The Services of
Find out how I can be of service to you, visit my Services to see what I offer.
I look forward to hearing about you!